thoughtfully crafted small-batch candles & curated vintage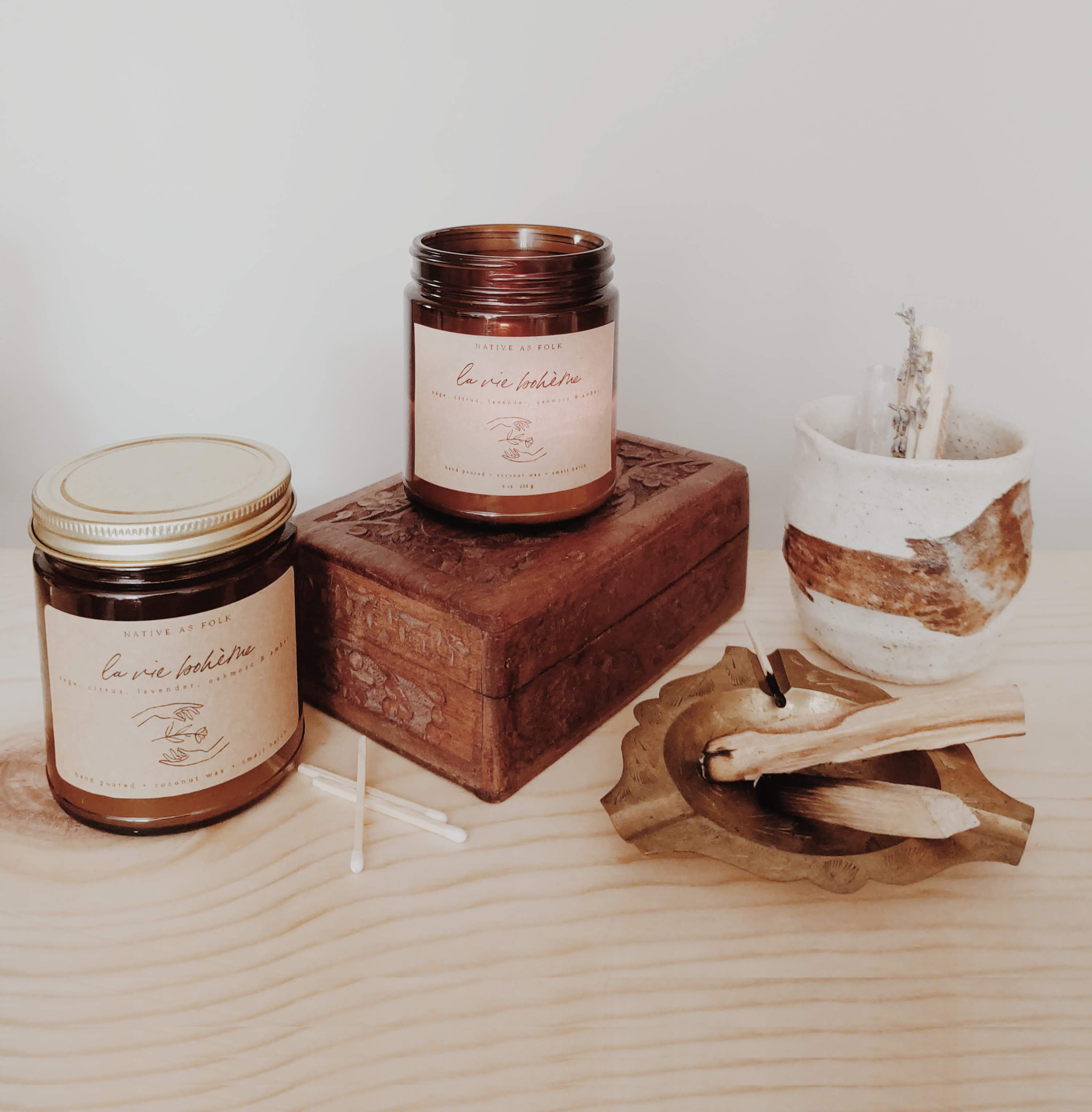 organic + vegan +
sustainable
Our candles are handcrafted with a base blend of organic, renewable coconut wax, GMO-free soy wax, a lead-free hemp wick, and pure essential oils.
thoughtfully crafted
We are excited to launch our new line of candles. Our coconut wax blend is clean burning, has a scent throw that fills up any room, as well as reduces our impact on the planet.
Each candle is hand-poured in small batches and shipped from our studio in Chicago, IL
…